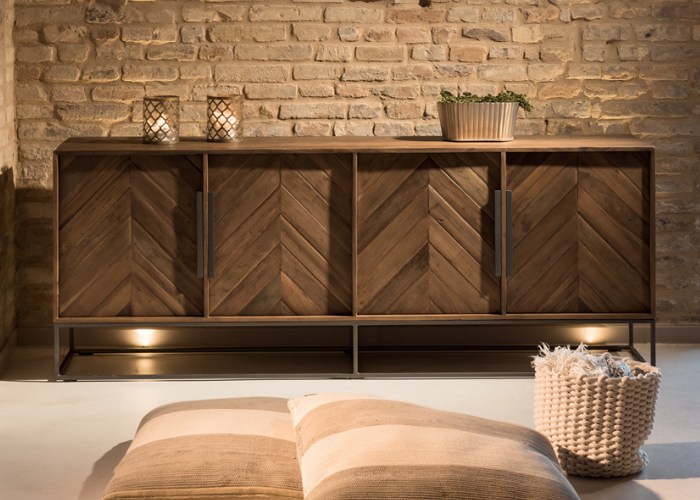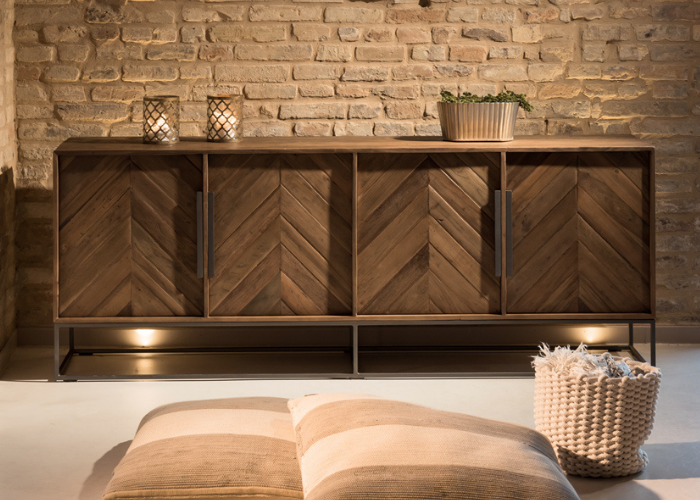 15 Oct

Sustainability and design in the world of furniture: we present the Fenix sideboard
Combining sustainability and design in the furniture industry is possible: we present the Fenix sideboard
Combining sustainability and design is also possible in thefurniture sector! At Rosa Splendiani we invest a lot of resources in this area. Our Fenix cupboard is proof of this: one of our strengths, a unique product made entirely from recycled wood.
Why do we care about environmental sustainability?
The issue of environmental sustainability is now on the agenda. It is a sensitive topic that has made everyone aware, especially future generations. Many business sectors are moving towards eco-green production : we too - a leader in the furniture sector - have felt obliged to do something about it!
The reason is simple: we want to respect our ethical values and meet the demands of our customers, customers who are increasingly aware of the world in which we live.
We firmly believe in the concept of the 'circular economy'. The economic system based on business models that replace the concept of 'end-of-life' with the regeneration and recovery of materials and products. This not only saves resources but also helps considerably to reduce environmental pollution and deforestation.
Our new collection "Reclaimed Wood"
Our new collection of recycled wood furniture "Reclaimed Wood" can be a starting point for furniture companies who want to develop the idea of eco-sustainability.
In the "Reclaimed Wood" collection, each wooden board contains a story, a testimony to a unique experience. Time stands still and lives again in a new light in the new furnishing product it is composed of. Each piece of stitching, each scratch, each small scar left by old nails, is the silent narration of a story of a past life.
The beauty of this reclaimed wood furniture lies in its imperfections and signs of time, which give the final product an authentic uniqueness.
Our Fenix sideboard
The "Fenix" sideboard is one of the highlights of this new eco-sustainable collection. Its main feature is theherringboneconstruction of the doors. In addition, the base in burnished iron gives this piece of furniture a modern taste typical of the "industrial" style , contributing to lighten its shapes.
We would like to explain briefly how we work. We obtain solid wood planks from old artefacts, boats, jetties and disused buildings. Then, through a careful manual brushing process, we restore dignity and shine to the original essence of the wood, which is then given a new lease of life.
Each piece can be considered to all intents and purposes 'unique'. This is due both to the origin of the living material and to the craftsmanship, which is the result of the skill and dexterity of the individual artisan. A collection that we have designed and created in the wake of a profound renewal of our brand and our way of communicating.
With our section "Reclaimed Wood" we want to make a sustainable development of the furniture sector possible, with durable furniture and an eco-friendly recycling philosophy.
---
If you too would like to buy the Fenix sideboard and contribute to our mission of environmental sustainability, find your nearest dealer by clicking here!