Half a century of

work

,

dedication

and

passion

.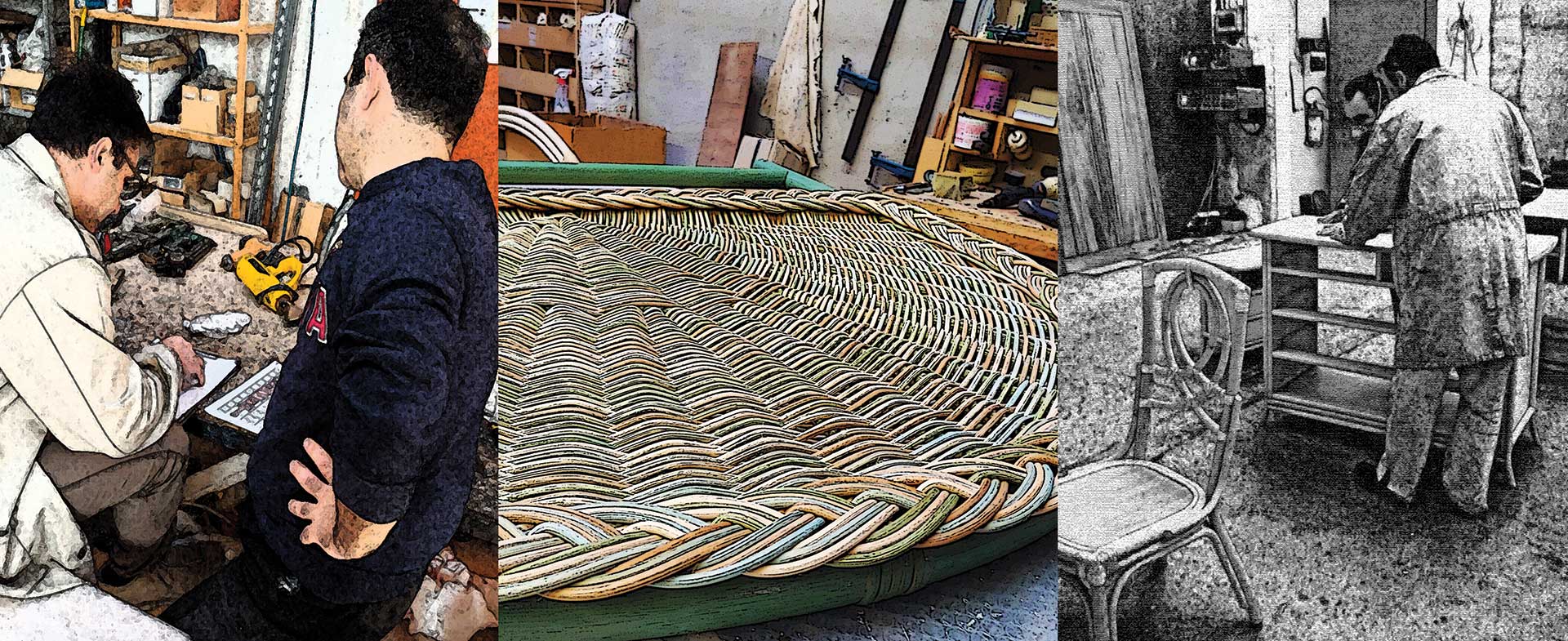 We want to tell you our story because we are proud of our humble origins. And because it is thanks to the culture of work, sacrifice and dedication that we have learned to face today's challenges in the best possible way.
Our Our roots, now fifty years deep, have led us to be appreciated in Italy and worldwide not only for the quality of products and services offered, but for that direct and immediate relationship with our customers, that only a company of family tradition is able to offer.
Our philosophy - today more than ever in a market crowded with global competitors and fragmented in the multiplicity of commercial channels - is to maintain an orientation towards satisfaction, before sales.
Humble origins and culture of craftsmanship
In the mid-1960s, Madame and Rosa Splendiani and her husband Giuseppe are sharecroppers in a small inland village in the Marche region. Giuseppe, victim of a serious accident at work that left him disabled, was no longer able to carry out the hard work in the fields and was forced to devote himself to a less strenuous occupation. He therefore decided to move with his family to Mogliano, a small town known for its wicker weaving activity. Here he discovered he possessed uncommon manual skills and ingenuity, and this talent made the various local craftsmen compete for him. It was thanks to the intuition of Ms Rosa that the two later set up their own business, starting up a micro-activity producing wicker, rush and wicker furniture and accessories. The artistic flair of one of them and the pragmatic organisational and commercial skills of the other soon led to success.
The entrepreneurial turning point
The first turning point came with the arrival of their son Aldo, who abandoned his secure teaching career and joined his parents' business. The sole proprietorship is transformed into a limited liability company and Aldo Teodori officially takes the reins, becoming the majority shareholder and sole director. In this way, the business passed from a purely artisan and family dimension to an almost industrial one, in which the traditional artisan skills were inserted in a rationally organised context.
The next period was one of success and growth, the company conquered an ever-widening market and employed around 30 people. In the early 1990s, the entire industry experienced a serious crisis due to various factors, including a sharp drop in demand for rattan furniture and the prohibitive cost of labour. Many companies found themselves in serious difficulty, and smaller craftsmen closed their doors. At Rosa Splendiani srl it is time for drastic choices, courageous and painful at the same time. The staff was reduced by a few units, production was reorganised by focusing on a higher quality product, and large sums were invested in modern machinery and equipment. Production was flanked by the import of semi-finished and finished products, first in rattan and later also in exotic woods such as teak.
The company in the global market
Thanks to the experience previously acquired over many years of importing raw materials from Far Eastern countries, the successful experiment was quickly organised on a larger and more extensive scale. Within a short time Rosa Splendiani became a reference point in the field of Ethnic-Colonial furniture, boasting a complete assortment, a catalogue and above all a large warehouse that allows us to have almost all products ready for delivery. The assortment and product categories have gradually expanded to include furniture of various kinds, from Indian to salvaged pieces and leather.
At the beginning of 2000 it is decided to further expand the range, with particular attention to garden furniture. The need to expand the commercial offices and warehouses is strong, so it is decided and started the construction of a new building used as a warehouse, offices and showroom. Completed in 2004, it presents functional logistic infrastructures and wide spaces and allows in a short time a further growth of the turnover. It now has 7,000 square meters of covered space and an area of over 13,000 square meters of yards for maneuvering and loading. A large exhibition of 600 square meters available to the customer and modern offices completely computerized and renewed in the software allow us to give real-time availability of individual items and to answer all questions posed by our retailers.